International Selection Committee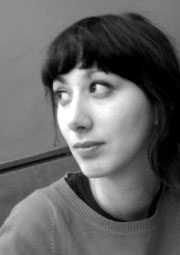 Iva Ćirić
Animator, Illustrator
Serbia





Iva Ćirić (1983) graduated from the  Graphic Department at the Faculty of Applied Arts in Belgrade. She began to deal with animation during her studies. She made 3 animated films: "The Little House" (2003), "Princess on The Wall" (2007) and "Monuments" (2010) for which she got 9 awards. Her films were screened on many festivals, among which: Etiuda, Poland, Animafest, Zagreb Croatia, Animateka, Ljubljana, Slovenia, Hiroshima, Japan, Monstra, Lisbon, Portugal, Piccolo, Italy, Balkanima, Belgrade, Serbia, Kinmera, Italy, The Golden Knight, Russia.
She is a member of ASIFA since 2005. and member of the Balkanima festival organization team in Belgrade.
After graduation (2009), she continued her studies at the Interdisciplinary Postgraduate Studies of the University of Arts in Belgrade. Now, she is at final year and preparing her PhD in Digital Arts. During her free time, works as freelance illustrator and animator, and since Autumn of 2011. she began to work as a student assistant of animation at the Faculty of Applied Arts in Belgrade.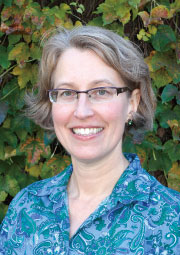 Mary Kocol
Artist, Independent Filmmaker
U.S.A.





Mary Kocol is a fine art photographer and animator. She created a series of 16mm photo-animated short films that were screened in film festivals around the world. "My Father's Story" won a Special Jury Prize at Hiroshima 2000. In addition to Japan, it also screened in Spain, Germany, the United States, and recently at the DOK Leipzig 54th International Leipzig Festival for Documentary and Animated Film. Her animation often involves bringing the still photograph to life using collage style, capturing everyday moments of a family remembering the past. She's interested in animation as an artistic expression for story telling and visual poetry.
Born in Hartford Connecticut, Mary was educated at the University of Connecticut, and the Rhode Island School of Design where she earned a Masters of Fine Art degree in Photography. At RISD, while working on her photography thesis, Mary ventured into the Film/Animation/Video Department where she studied animation with two world-renowned animation professors: Yvonne Andersen and Amy Kravitz. It was there at the Rhode Island School of Design where her fondness and appreciation for the art of animation began.
Mary lives and works in Boston Massachusetts (United States) where she makes art, photography, book art, and writes essays and memoir. She has taught animation at Rhode Island School of Design and other places. She created animation sequences for a feature independent film called "Could Be Worse," which premiered at the Sundance Film Festival in 2000; and worked as an animator for the Science Media Group at the Harvard-Smithsonian Center for Astrophysics in Cambridge Massachusetts.
She is a recipient of the Massachusetts Media Fellowship, a LEF Foundation Grant, and various grants from the Somerville Arts Council for both animation and photography. She received a Guggenheim Fellowship for photography in 1993. Her photographs are among the permanent collections of New York's Museum of Modern Art, Getty Museum in Los Angeles, Victoria and Albert Museum in London, and many others. Gallery NAGA represents her work in Boston, Massachusetts.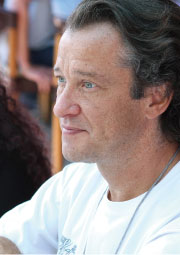 Olivier Cotte
Animation Historian
France





Born the 20/06/63
During his youth, Olivier Cotte studies classical music, classical danse, and fine art.
After his Baccalauréat in philosophy, Olivier Cotte studies at the Fine Art School and at the Sorbonne School of Paris.
He begins to write and work for animation during his studies: Mr Tivi series (scriptwriter and assistant director, 1984-85), The Big Bang (production assistant, 1986).

From 1987 to 2002 :
He's a computer Artist, director and FX supervisor, specialised in digital image for commercials, FX for features films (including works for Roman Polanski, Costa-Gavras, Leos Carax...), TV Jingles, or special format programs etc. During this period, he works on more than 700 advertisings, 15 features films, 1500 corporates, 1 film Imax, 7 films on stereoscopy etc.
He has directed several personal shorts films from 'Concerto pour une image' (1977, at the age of 14!) to 'Terra Incognita' (1995), and many commercials, and educational films.

Since 2002, he teaches at the Gobelins school, Esag Penninghen, European Animation Master Class (Germany), Taiwan Film Center (Taiwan), Fundação Calouste Gulbenkian (Portugal), Communication University of China (China), Filmakademie (Germany) and so.
He teaches digital technics, history and aesthetic of film animation and he's the artistic and technical director for the opening sequences screenning made for the Annecy festival at the Gobelins School.
He has wrote 12 books about animation including an worldwide encyclopaedia (Il était une fois le dessin animé); two monographies (on David Ehrlich, and on Georges Schwizgebel); a book about Oscar animated film winners and technical books on After Effects, and film making. He also works on several collective works as the monogaphy on Bordo Dovnikovic; or the commemorative book about the history of Asifa.
He writes for many magazines specialised in animated films and new technologies, animation festival catalogs and DVD bonus and organises tributes for museums and international festivals.
He has been part of selection comitee or jury member for international animation festival at Annecy, Meknes, Cinanima, Zagreb, Sicaf, Animadrid, Teplice... And was twice member of special committees to choose from a list of the 50 best animation film ever made.
He's also a scriptwriter for graphic novels: Le futuriste (2008), L'ultime défi de Sherlock Holmes (2010).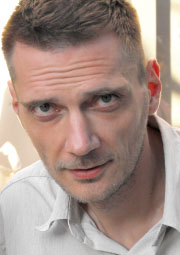 Andrey Koulev
Director, Script Writer, Artist
Bulgaria





Date of birth:
16 June 1973
Place of birth:
Sofia, Bulgaria
Education:
1992/97 National Academy of Theatre and Film Arts, Sofia – M.A. TV and Film directing
1987/91 Secondary Special School of Fine Arts, Sofia – High School Diploma
Position:
Since 1992 One of the owners of Koulev Film Production Ltd
Since 2011 Organizer and art director of World Festival of Animated Film, Varna, Bulgaria
Membership:
Since 1997 Member of Union of Bulgarian Filmmakers
Actor:
1977 "The Swimming Pool" – script Hristo Ganev, director Binka Zhelyazkova
Activities:
2008 Master class at animation, "Golden Fish" International Children's Film Festival - Yaroslavl, Russia
2002/3/5/6/8 Jury at the "Golden Fish" International Children's Film Festival -Moscow, Russia
2006 Master class at animation - Cakovica, Croatia
2006 Perspectives for Animated Films 2006 - Dresden, Germany
2005 Participation at Berlinale Talent Campus - Berlin, Germany
Animated films:
2011 "The Pianist" (7 min.) co-directed with Assia Kovanova (in production) - NFC, KFP
2009 "The Line" (4 min.) - animation - NFC, Attract Film
2008 "The River" - season 2 (7 series x 4 min) - BNT, Attract Film, Koulev Film Production ltd
2007 "The River" - season 1 (7 series x 4 min) - BNT, Attract Film, Koulev Film Production ltd
2004 "Autumn" (1 min.), "Time" (1 min.), "Compass" (1 min.) - animation for the play "The Cuckoo" - KFP - National Theatre "Ivan Vazov", Sofia
2006 "Poet and Pegasus 3" (4 min.) - NFC, Koulev Film Production ltd
2005 "Poet and Pegasus 2" (4 min.) - NFC, Koulev Film Production ltd
2003 "Poet and Pegasus 1" (4 min.) - NFC, Koulev Film Production ltd
1997 "Full Moon" (1 min.) - MTV "Minute Cinema"
1996 "Reflection" (5 min.) co-directed with Dimitar Kotsev - NFC, Koulev Film Production ltd
TV:
2007/8 "The River" - season 1, 2 (14 series x 4 min) - animation - BNT, Attract Film, Koulev Film Production ltd
Since 2001 A series of animation TV spots and advertisings - "Commercial Bank - Varna", "Olympics For The Deaf, Sofia '91", "Evropa"- Insurance Company, the campaign "Anti-AIDS", "Orient Express", " Observer ", Nestle ect…
Feature films:
2004 "The House" (27 min.) - NFC, BNT, Koulev Film Production ltd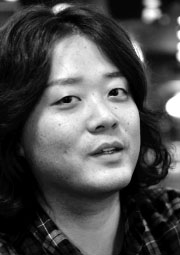 Mirai Mizue
Animation Filmmaker
Japan





Born in 1981, Mirai Mizue studied animation at the Department of Graphic Design, Graduate School of Tama Art University. He creates many abstract animation shorts using "cell" and "geometric patterns" as motifs, and has been very active in the international film festival scenes. His works have been nominated in all four major animation festivals - Annecy, Ottawa, Zagreb and Hiroshima. His work "DEVOUR DINNER" won semi-Grand Prize at Animadrid 2009 (Spain). Also, "MODERN No.2" was nominated for the Orizzonti section of the 68th Venice International Film Festival (2011).
Mizue served as an international selection committee member of SICAF2010 (Korea), and also as a jury member at the 17th Student Campus Genius Contest in Japan. He is a co-founder and a co-organizer of "CALF", and has released his collection DVD from the label. Also, he is a member of the organizing committee of a short animation festival "TOKYO ANIMA!".
As for commissioned works, Mizue made a music video "AND AND" for Toru Matsumoto (Psysalia Psysalis Psyche), and a music song segment of "Honmatsutentoumushi" for NHK Educational TV program "Shakiin". He also works as an illustrator, creating the front cover of Yusuke Yamada's novel "Brake", and frontispiece illustrations for Yumeaki Hirayama's novel in a monthly magazine "Shosetsu Subaru".
A board member of Japan Animation Association, and a member of ASIFA Japan.