Sayoko Kinoshita, Festival Director received, "Special Achievement Award"
at the 15th Japan Media Arts Festival.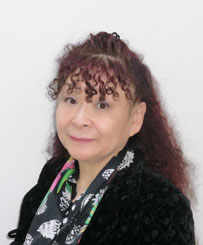 [Reason for Award]

(quoted from the catalogue of "15th Japan Media Arts Festival Award-winning Works")



Since the early 1980s, Sayoko Kinoshita worked tirelessly to launch an international animation festival in Hiroshima, together with her late husband Renzo Kinoshita, an animation filmmaker. Finally, in 1985, inspired by their animation short "PICA DON", the first Hiroshima International Animation Festival was held under the endorsement of Association Internationale du Film d'Animation (ASIFA). Ever since then, she has continued to serve energetically as the festival director of this biennial festival, which marks its 14th edition in 2012. At that time, most festivals were driven by advertising agencies or mass media organizations, having a distinctly commercial inclination. However this festival of animation art in Hiroshima has been held under the spirit of "Love & Peace", reflecting the city's special character, and organized in close partnership with Hiroshima City from planning, publicity to administrations. The festival's programs made by Kinoshita over 27 years have made an immeasurable contribution to stimulate aspiring young animators from Japan and Asia.







Born in Tokyo, KINOSHITA Sayoko graduated from the Plastic Arts Department of Joshibi Junior College of Art and Design. Since the 1970s, she has been working for various fields related to animation media, such as filmmaking, producing, development, education, promotion, etc., both nationally and internationally. Her activities range widely from animation to films in general including documentary and fiction. Representative animation shorts made together with her late partner Renzo Kinoshita include "MADE IN JAPAN"(1972), "JAPONESE"(1977), "PICA DON"(1978), "THE LAST AIR RAID – KUMAGAYA"(1993) and "RYUKYU OKOKU–MADE IN OKINAWA"(2004). These works received Grand Prix and many other prizes at numerous international film festivals. In 1985, Kinoshita produced and established the first Hiroshima International Animation Festival, and has been serving as the festival director since then. In addition to producing numerous programs for art museums and film festivals both in Japan and overseas, she has frequently conducted lectures, seminars and workshops at art universities and served on a jury at film festivals. She was President of Association Internationale du Film d'Animation (ASIFA) from 2006 to 2009, and now serves as the Vice President. She is also President of ASIFA–JAPAN, Advisor to Japan Society for Animation Studies, Visiting Professor at Osaka University of Arts, Board Member of Joshibi University of Art and Design, and President of the Josibi University of Art and Design Alumnae Association.