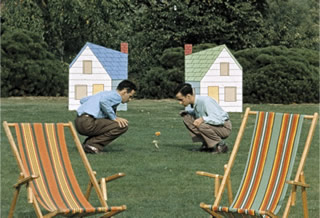 ©1952 National Film Board of Canada. All rights reserved.
◆Academy Award ® for Documentary Short Subject in 1952
◆Registered as UNESCO Memory of the World in 2009

"Neighbors"
Canada
1952/8'00"
Directed by: Norman McLaren

A parable about two people who come to blows and tragedy over the possession of a flower. This film was made at the time of the Korean War, and Norman McLaren expressed anti-war message in this work.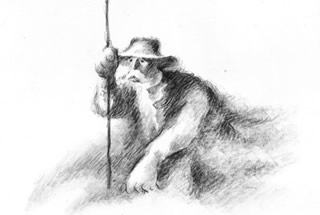 ©Société Radio-Canada
◆Grand Prize of International Animation Festival Hiroshima in 1987
◆Academy Award ® for Animated Short Films in 1987
"The Man Who Was Planting Trees"
Canada
1987/30'00"
Directed by: Frédérick Back
A story of a man who continually planted trees on deserted ground from before the World War Ⅰ to after the World War Ⅱ to bring green back there.