International Jury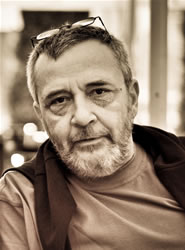 Anri Koulev
Bulgaria





Professor of animation directing at New Bulgarian University
Director of animation, feature and documentary films

Born in Sofia, Bulgaria in 1949. Graduated from Institute of Filmmaking – VGIK, Moscow in 1974.
From 1974 to 1992, Anri served as a director, art director and scriptwriter at Animation Film Production Studio "Boyana".
Since 1992, he is the owner of "Koulev Film Production Ltd." (KFP) .
Since the foundation of New Bulgarian University he has been lecturing, and served as the first director of "Animation cinema" program. A member of Union of Bulgarian Film Makers, Union of Bulgarian Artists and ASIFA.

<Filmography (Animation)>

2010 "Pop!" (Frame production), NFC – in production
2007 "The RAG" (KFP, NFC), Special Prize of Plovdiv 2007
2002 "The Straw Man" (KFP, DREFA), Germany
1994 "The Gorgon" (KFP, Channel 4, and ARTE) Official selection of Berlinale '94, Gold Plate of Chicago '95.
1987 "The Merry Man" First Prize of Ottawa '88, Honorary Diploma by the Catholic Jury of Oberhausen '88.
1985 "A Tale About the Road" First Prize of Varna '86, Special Jury Prize of Oberhausen '86.
1979 "Cavalcade" Grand Prix "Golden Dragon" of Krakow '80, Poland.
1976 "Hypothesis" First Prize of Ottawa '77, First Prize of Oberhausen '77.

Also directing many documentaries and feature films.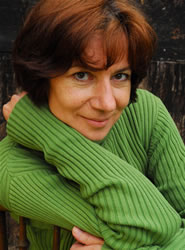 Michaela Pavlátová
Czech Republic





Michaela Pavlátová was born in 1961 in Prague, Czech Republic.
She studied animation at VSUP, Academy of Arts, Architecture and Design in Prague.
As an animation film director, her films have received numerous awards at international film festivals, including an Oscar nomination for "Reci, reci, reci / Words, Words, Words," the Grand Prix in Montreal, and accolades at Berlin, Tampere, Hiroshima, Stuttgart. Her short animated film, "Repete," has also won a series of awards including the Grand Prix at the International Animation Festival Hiroshima and Golden Bear in Berlin. In 2006 she made an animated film "The Carnival of Animals," together with illustrator Vratislav Hlavaty which won Grand Prix in Espinho. Recently she turned into live action films as a director, in 2008 she finished her second live action feature film "Night Owls." Aside from that she still loves animation and continues in making animation films as well. She also makes illustrations and teaches animation. Michaela lives and works in Prague.
<Filmography ( animation)>
Karneval zvířat / The Carnival of Animals, 2006 / Grand Prix Espinho 2006, etc.
Laila, 2003-2006
Taily Tales, 2002
Graveyard, 2001
Az na veky / Forever and Ever, 1998
This Could Be Me, 1995 (together with Pavel Koutecky)
Repete, 1995 / Grand Prix - Hiroshima 1996, Golden Bear Berlinae 1996, etc.
Uncles and Aunts, 1992
Reci, reci, reci / Words, Words, Words, 1991 / Oscar nomination 1993, etc.
Krizovka / The Crossword Puzzle, 1989
Etuda z alba / An Etude from the Album, 1987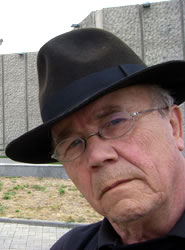 Gerrit van Dijk
The Netherlands





Gerrit van Dijk was born in Uden, The Netherlands in 1938. After completing his education at Academy for Visual Design and Architecture in Tilburg, he made paintings and aquarels which were nationally and internationally exhibited. Soon after, he became involved in multi-disciplinary projects in co-operation with other artists. As an extension of his work as painter, he became active as a filmmaker. Since 1971, animationfilms, as moving paintings, have been the essence of his work.
Gerrit van Dijk's works boast a high number of styles and techniques, all merged together.
His films are a combination of film and graphic art. His films evoke admiration, not only within The Netherlands, but also far beyond its borders. "Haast een Hand" ("He almost clutched his Hand") was selected for the festival of Cannes in 1983; "Pas A Deux" won, among other rewards, the Golden Bear at the Berlin Festival in 1989; "A Good Turn Daily" won the grand prize of the Dutch Film: The Golden Calf in 1984. With his newest film "I move, so I am" Gerrit won in 1998 his second Golden Bear in Berlin.

Also since about the mid-eighties Gerrit weekly makes a "political cartoon" in the Haarlems newspaper; for the same paper he wrote drawn colums. He set-up the first Dutch animation course within the Academie voor Beeldende Vorming in Tilburg which started in September. 1986
In the early nineties, he started together with his wife the Foundation Animated People
( a distribution-office for animated films which Cilia his wife began as a private person ten years earlier) which in 1993 became The Netherlands Institute for Animation Films (NIAF).
In 2005, he started to photograph himself while travelling around the World, going to the lavatory.
This has since developed into the ongoing Photo project "Gerrit van Dijk ZEEK".

<Filmography>
2009 Far away from home – 5.19 min
2006 Sold out - 7.30 min
2005 Trailer for Filmmuseum - 1.5 min
2004 The Letter - 50 sec.
2004 Jute 14: Deed gij ook niet, wat U geschiedt? - 3 min
2003 The last words of Dutch Schultz - 23 min.
1997 I move, so I am - 8.5 min.
1991 Frieze Frame - 4.5 min.
1990 Janneke - 8.5 min.
1988 Pas A Deux - 5.5 min.
1983 A Good Turn Daily - 13 min.
1979 Jute 9 Tanzen nach den Pfeifen von F.J.Strauss - 3 min.
1979 Jute 2 Alle Menschen werden Brüder - 3 min.
1977 Quod Libet - 7.5 min.
1976 Sportflesh - 3 min.
1973 Butterfly - 3.5 min.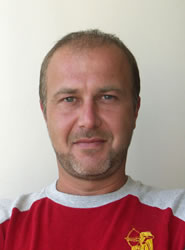 Alexey Alexeev
Russia





Alexey Alexeev is a director, art-director,animator, scriptwriter, composer and editor.He was working at Varga Studio in Budapest as a director on many TV series and pilots, including Mr.Bean series, Keeper, Baby blues, etc. From 2004 he has been Creative Director of Studio Baestarts in Budapest. His animated shorts have won over 60 prizes in festivals around the world including Annecy 2008 and 2009, Hiroshima,Zargeb,Seoul,NY, etc.Based on his recent short 'KJFG No.5' Alexey produced the animation series 'Log Jam' which has been sold to Nickelodeon International for worldwide and Canal Plus France.Alexey was a member of selection comissions including Annecy 2009, Jury member in Stuttgart ,Karlovy Vary, Utrecht and others.Works with students.
<Filmography>
Log Jam : 2008-9, animated series for Nickelodeon Worldwide and Canal+, 12 x 1 min
KJFG No.5: 2007 ,animated film, 2 min
HUHU - Pole Hole: animated film, 2min
Mondokak: animated series 26x2 min, 2006
Pro Vorona : 2004, animated film, 12 min
Sesame street: animated films, 3x2 min,2003
Aliens: 2003,animated film, 3.5 min
Mr. Bean: 2001-3, animated series 52x 10 min, for Tiger Aspect
King's Moon: 2001, animated film (pilot), 5 min,
Colin Vs the World: 2000, 10 min for Cartoon Network
Baby Blues: 1999, animated series, 2x22 min, for Warner Brothers
Kipper:1998, animated series 13x10 min,Hit Entertainmet ,etc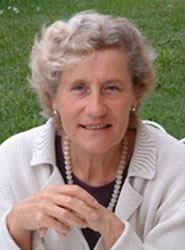 Vivien Halas
U.K.





Vivien Halas, director of The Halas & Batchelor Collection
Vivien Halas inherited the legacy of the Halas & Batchelor studio with the death of her father John Halas in 1995.
From small beginnings, Halas & Batchelor grew into one of the largest animation studios in Europe, producing all sorts of animated films, from commercials and television series, to art movies, experimental films and educational series. Their best known film Animal Farm 1951-1954 was just one of the 2000 films made by the studio between 1940 and 1995.
Vivien's parents John Halas and Joy Batchelor were founder members of ASIFA and passionately believed in the importance and power of animation not just as a means to entertain or tell a story but also as an art form.
Not surprisingly Vivien felt unable to refuse her father's request to take over the running Halas & Batchelor and organise its film archive.
Trained at Bath Academy of Art Corsham, Vivien had enjoyed a successful career as a graphic designer, working for a number of top design groups and agencies in London and Paris, as well as founding two design companies of her own.
Since returning to London Vivien has restored many of the key films in the collection, curated retrospectives for international festivals and made bonus material to accompany DVD compilations of the studios work. She has presented the collection where and whenever possible and served on several international festival juries.
She is co-author of Halas & Batchelor Cartoons, an animated history (2006) with Paul Wells and has contributed to numerous animation and design publications worldwide.
Vivien lives and works in Lewes, East Sussex in England with her husband and teenage daughter.
She is currently preparing material for the centenary of John Halas in 2012 and working on a live history project of interviews with animators, artists and colleagues who were involved with the studio over the years.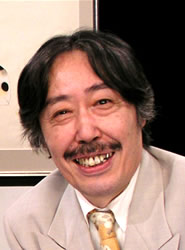 Seiichi Hayashi
Japan





Born in 7th March 1945.
Seiichi Hayashi worked as an animator at Toei Animation. Involved in feature film "The Little Prince and The Eight-Headed Dragon" as well as the TV series "Ken, The Wild Boy", and after leaving the company, started his career as a manga artist.
One of the main works is "RED COLORED ELEGY", which was also reproduced as a song.
Served as the Art Director of the commercial film "Lotte-Koume" in 1976, which  won awards including Cannes Film Festival - Bronze Prize, Clio Film Festival – Special Award and Dentsu Award.
In 1979 and 1980, worked for the Ministry of Post and Telecommunications stamps of "Japanese Song Series", and in 1984, was awarded the Elba Special Award with "Mr Cats photo studio."
In 2007, released the CG manga "Yume Makura (Sansui of the dream)," published by Parco Publishing. Held solo exhibition from December 2007 to February 2008 at Hachioji Yume Art Museum, followed by solo exhibitions at art galleries and museums in various cities till today.
Representative works include, art portfolio "Shinkei bijinga (Women of my heart),"  published by Kodansha Ltd.. "The Story of Genji," published by The Asahi Shimbun Company), "Samishikatta kara Kutizuke shitano (I kissed you because I was lonely)," published by Parco Publishing.
Essays include "Boku no Shoku monogatari (My food words)," published by Froebel-kan and "Momoko san," and the recently released "Yume Makura (Sansui of the dream)," published by Parco Publishing, a computer manga work.
Works published overseas include the English version of "RED COLORED ELEGY", produced by D&Q, and the French version published by Cornelius.