International Selection Committee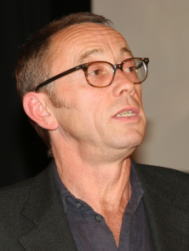 Otto Alder
Switzerland
Artist,
Professor at Lucerne University of Applied Sciences and Arts





Otto Alder is working as a programme curator for festivals all over the world and was serving at juries and selection committees at many animation festivals (Hiroshima, Annecy, Yekatrinburg,Ottawa, Leipzig, Turku, Brisbane, Rome, Zagreb, Tehran, Seoul, KROK, Stuttgart, Tampere,Espinho, Kiev, Shanghai, Fantoche, Tallinn, Moskau, etc). He was the director of the animation programme at the Leipzig Festival for thirteen years. He was also co-founder and co-director of Fantoche International Animation Festival (1994 – 2004) and also founder of the Animation Programme (Animated Dreams) at Black Night Film Festival in Tallinn.
Besides making his own films, photographs and artworks, he is teaching since 2002 history of moving images and animation history at LucerneUniversity of Applied Sciences and Arts, where he is professor and co-director of the animation department.
He is a member of ASIFA since 1988 (director of board 1993 –1998), of Society ofAnimation Studies since 2002 and Le Groupement Suisse du Film d'Animation (GSFA) since 2003.
He was Honorary Preseident of Ottawa International Animation Festival 2009.
Alder is founder and artistic director of Lucerne International Animation Academy 2009 (LIAA).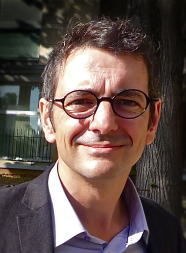 Nicolas Jacquet
FRANCE
Producer
Director





Nicolas Jacquet was born in Carcassone (France) in 1967.
After studying at the Regional School of Fine Arts in Nantes, he continued training in animation at the School of the Chamber of Commerce and Industry of Paris, "Les Gobelins".
After leaving school, he made short films in collaboration with Canal Plus.
His short film "The Arena", was awarded the Renzo Kinoshita Prize in 1998 at the Hiroshima International Animation Festival.
In 2000, he founded "Joseph", a production company for short films at Laval in France.
Since 2000, Nicolas Jacquet is producing and directing short films in collaboration with Canal Plus, Arte, La Cite des Sciences et de l'Industrie.
"A Biometric Tale" was selected for Hiroshima in 2006.
"French Killers/Tueurs français"(2003 10 min., Canal Plus) was selected for
Festival of Annecy, Cinanima, Dokfestival, Stuttgart, Hiroshima, ...
Nicolas Jacquet makes interventions at "La Poudrière" since 2004.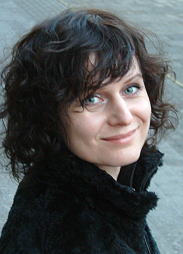 Wiola Sowa
Poland
Animation Director





Born in 1972 in Gniezno
Graduated from Academy of Fine Arts In Krakow.
Graduated from the Studio of Animated Film in 2000 (artistic supervisor – Jerzy Kucia).
She is a member of the Association of Polish Filmmakers and the Association of Creators of Animated and Experimental Film "Studio A". She took part in International Workshop of Animated Film in Krakow and has received the Ministry of Culture, City of Krakow Art Scholarship in the field of film and Goethe Institute Scholarship. She is an expert in Polish Film Institute and president of ASIFA Poland.
Wiola Sowa creates auteur animated films, which combine classical animation techniques with most recent computer techniques. Her films have a refined visual design, which is combined with music and sound in an unconventional way. Wiola Sowa documents human experiences, and by using animation, creates touching emotional portraits of her characters. The films of Wiola Sowa were screened at most famous festivals and brought her more than twenty awards.
Filmography:
"Kropla wody/A drop of water" 1997
"Marzenie/The dream" 1998
"Between us" 2000 – graduation film
"Refreny/Refrains" 2007 - film debut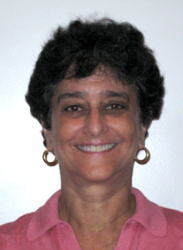 Candy Kugel
U.S.A.
Filmmaker
Animation Director,
Designer





Candy Kugel is one third of the animation boutique, Buzzco Associates, Inc., along with Vincent Cafarelli and Marilyn Kraemer. Co-Creative Director Vincent Cafarelli worked as a professional animator/animation director in New York since the 1950's and Marilyn Kraemer handles the business.

As part of their partners' deal, Buzzco produced many independent shorts: "A Warm Reception in L.A (1987), "Snowie and the Seven Dorps" (1990), "Fast Food Matador" (1991), "We Love It!" (1992), "The Ballad of Archie Foley — he played it by ear" (1995),"KnitWits" (1997), "KnitWits Revisited" (1999), "(it was...) Nothing at All" (2000),  "InBetweening America" (Candy Kugel—released 2001), "3 Blind Mice", "Sing A Song", "TweeleDee and Tweedledum" "Piscis" (2001/2),  "Command Z" (2004), "What I Want" (2005),  "Right!" (2007),"dEVOLUTION", "ooooh I Love My Coffee!" (2008),  "It's Still Me!" A Guide for People with Aphasia & Their Loved Ones" (2009)

These films have been exhibited in film festivals worldwide, and most have won more than their fair share of awards and were acquired by the Museum of Modern Art's Film Archive.  Buzzco was honored with a retrospective of their work at the prestigious Ottawa International Animation Festival (2002) and a show at The New York Women in Film and Video.

Since 1984 Buzzco Associates has continued to produce TV programming, educational films and ads - most notably the "MTV Top of the Hour" (planting the MTV flag on the moon and the "I Want My MTV" campaign). Educational projects for Buzzco include "Talking About Sex", a 30-minute video for Planned Parenthood (won the Grand Prize for Education Films at the Annecy '97, and with numerous librarians' and film awards), won Emmys for their work on "Between the Lions" (PBS) in 2008 & 2009, work for Sesame Street and "The Rainforest", a segment of Schoolhouse Rock Earth (2009) DVD for Disney/ABC.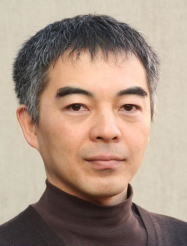 Kotaro Sato
Japan
Animation Director





Born in 1967 in Tokyo, Japan.
After graduating from University of Tsukuba , he has been engaged in creating and teaching animation, while working at Namco Bandai Games Inc. In 2002, he directed an independent animation short "The Essence of War", which was screened at the International Animation Festival HIROSHIMA 2004, within one of their special programs "Animation for Peace", and also, it was selected for the competition of KROK International Animated Films Festival 2004. He served as a lecturer at Tama Art University from 2004 to 2007. Since 2009, he has been lecturing at Kanto Gakuin University. Sato is the director of a study group for "Folktale Description Language", an artificial language, invented by Sato, to analyze the structure of stories by computer. A member of JSAS (Japan Society for Animation Studies), JAA (Japan Animation Association), and ASIFA-Japan.