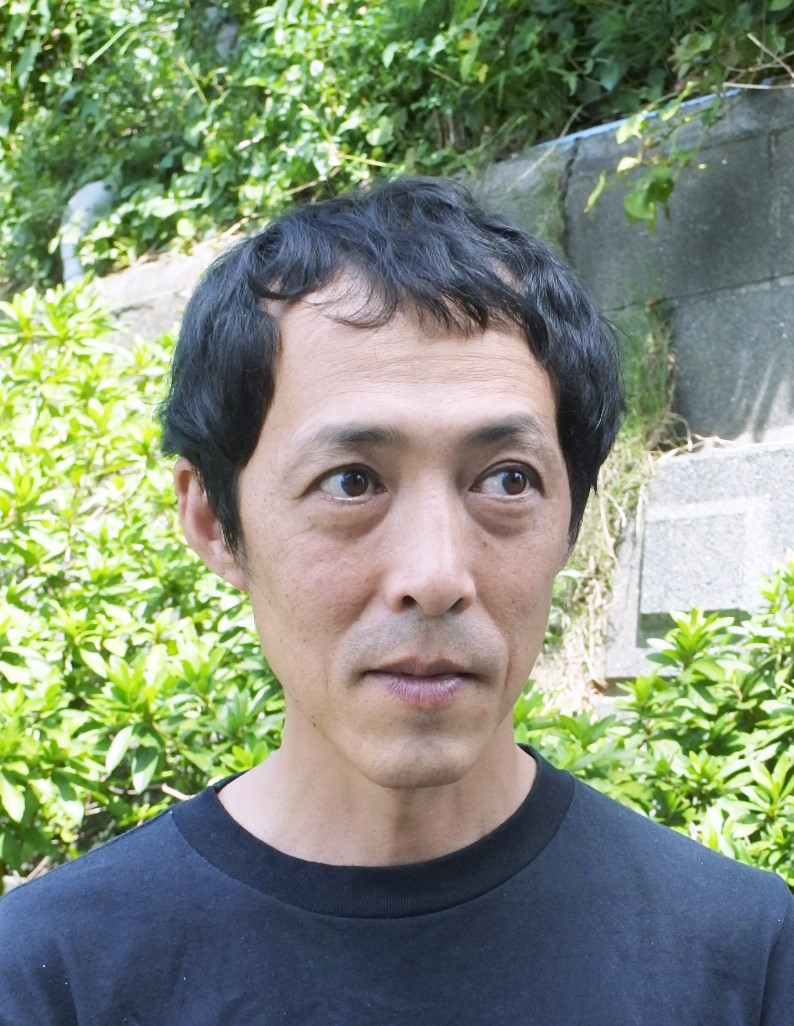 Naoyuki TSUJI
Naoyuki Tsuji was born in 1972 in Shizuoka City, Shizuoka Prefecture.
He has been active as an independent filmmaker, mainly making animation shorts using charcoal drawings. His works have been screened officially in various film festivals both in Japan and abroad, such as Hiroshima International Animation Festival (Japan), Image Forum Festival (Tokyo, Japan), "Directors' Fortnight" Cannes International Film Festival (France), International Film Festival Rotterdam (The Netherlands), Ann Arbor Film Festival (U.S.A.), Locarno Film Festival (Switzerland), Experimenta (Bangalore, India) and more.
In 2017, an animation short "Fragments" was screened in the official competition of the Ottawa International Animation Festival (Canada). In 2018, his 70 minute retrospective program was shown at the Eyeworks Festival of Experimental Animation (Los Angeles, U.S.A.).
Naoyuki participated in various exhibitions including "Emotional Drawing" at The National Museum of Modern Art, Tokyo in 2008, and in Setouchi Triennale 2010, etc. His works have been exhibited in many art museums, galleries and art festivals. He also creates artworks for film festivals, flyers for film screenings, illustrations and so on.
Member of ASIFA-JAPAN.
<Filmography>
"Mountain" (2017) 16mm, 4 min., music by Makiko T
"Fragments" (2016) 16mm, 8 min., music by Makiko T
"Zephyr" (2009) 16mm, 6 min., music by Makiko T
"The Place, Where We Were" (2008) 16mm, 6 min., music by Makiko T
"Children of Shadows" (2006) 16mm, 18 min., music by Makiko T
 ● An original film made for Aichi Arts Center
 ● Awarded "Honorable Mention" prize at Ann Arbor Film Festival (U.S.A.)
"From the cloud" (2005) 16mm, 3 min., music by Makiko T
"Looking at a cloud" (2005) 16mm, 5 min., music by Makiko T
"A Feather Stare at the Dark" (2003) 16mm, 17 min., music by Makiko T
"Experiment" (1997) 16mm + cassette tape, 4 min., music by Makiko T
"The Rule of Dreams" (1995) 8mm, 6 min., music by Testuya Tanaka
"For Almost Forgotten Stories" (1994) 16mm, 10 min., musical performance by Reiko Tsuji
"Wake Up" (1992) 16mm + cassette tape, 4 min., music by Jun Yamaguchi
<Public Collection>
Yokohama Museum of Art / Japan
Aichi Arts Center / Japan
Museum of Old and New Art/New Zealand
Hall Art Foundation Schloss Derneburg Museum / Germany