Hiroshima Animation Workshop 2017
Children in Hiroshima are welcome to enjoy during summer holidays to create their own animation under the instruction of professional animation filmmakers!
Their completed work will be shown in one of official programs of HIROSHIMA 2018.
Details of Hiroshima Animation Workshop 2017
Time and Date
August 22nd (Tue) – 25th (Fri),
2017 / 10:00 – 17:00
Place
The training room on the 7th floor of JMS Aster Plaza
Participants
5th-grade to 9th-grade students, who are available for all the 4 days
(Group in 3 is the maximum)
Instructor
Sayoko Kinoshita (Animation Director / Producer)
Festival Director of Hiroshima International Animation Festival, Visiting Professor at Osaka Univ. of Arts
*For participation, please refer to the flyer (in Japanese only).
About the workshop
Last time, 13 students of 5th to 9th grade took part in the Animation Workshop 2015.
For most students, this was their first time to create an animation. They worked hard together for all the 4 days to make out a 2-minute animation - creating the story, designing characters, drawing animation one by one, coloring and then, shooting them.
When their animation was previewed finally at the end of the fourth day, students were so thrilled and excited with joy watching it.
Workshop Process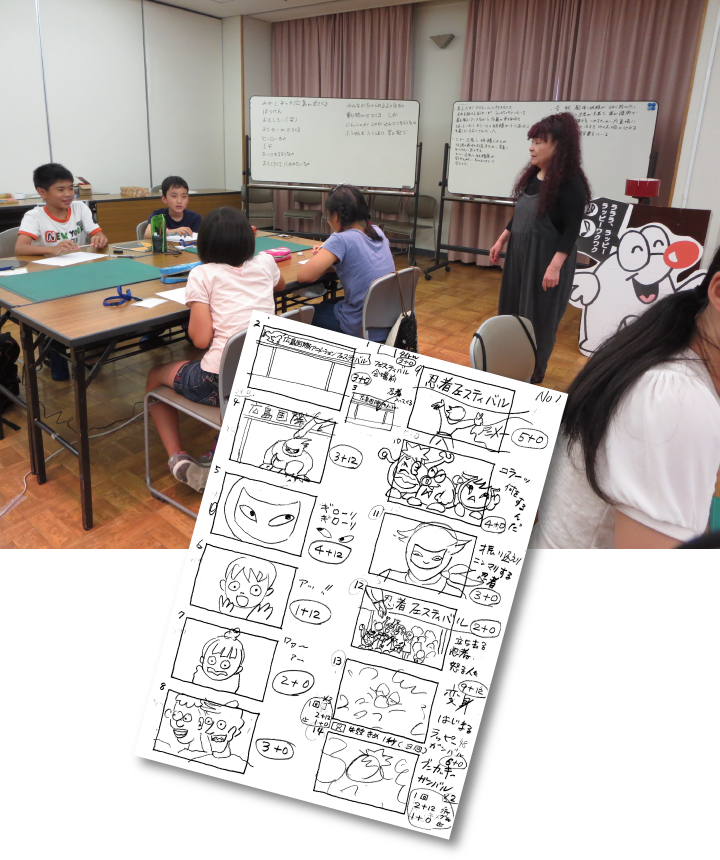 Creating a story
(Ms. Kinoshita teaching with enthusiasm)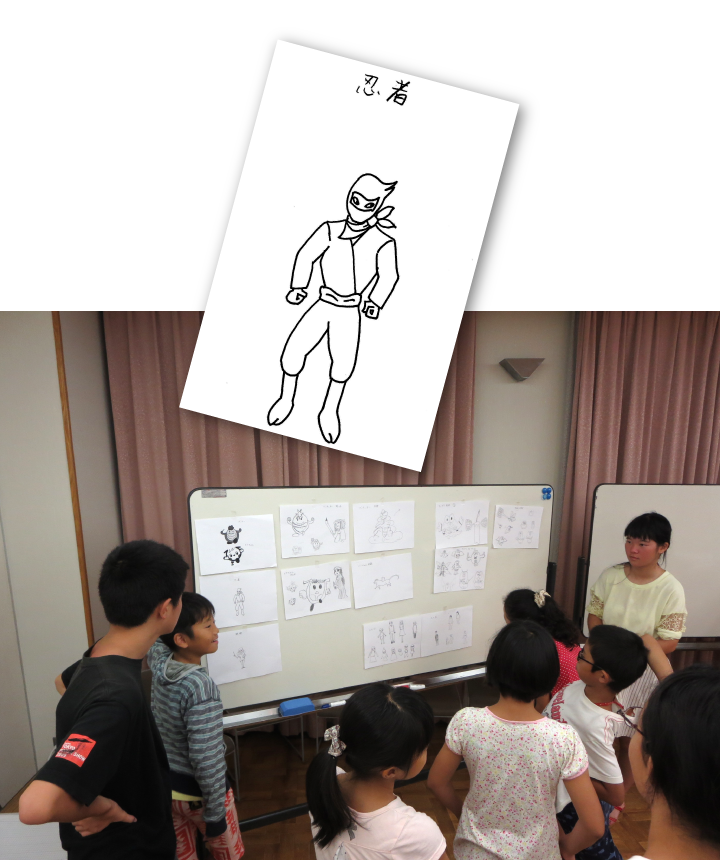 Designing characters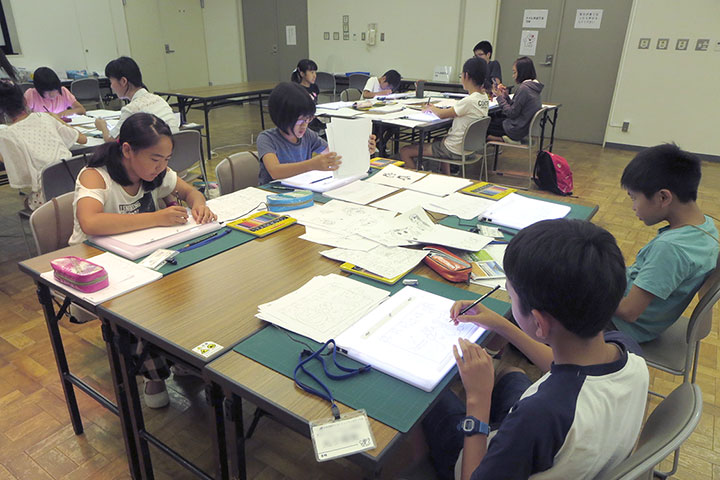 Drawing animation one by one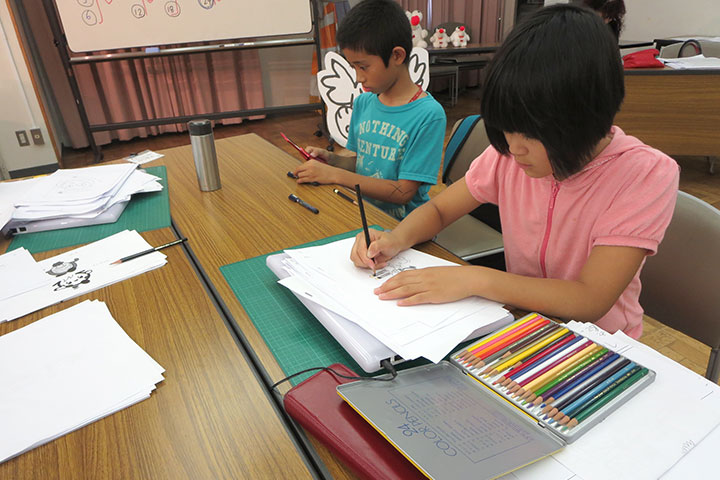 Coloring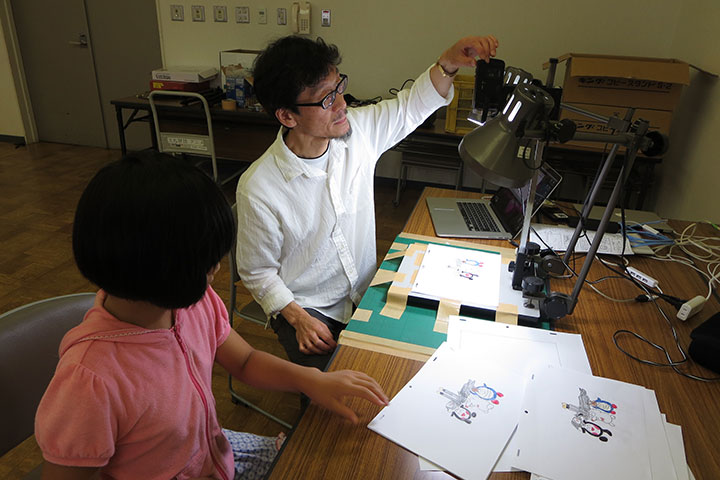 Shooting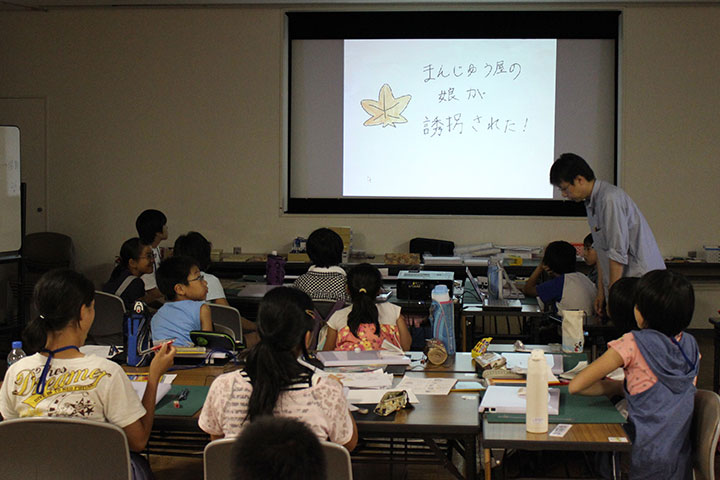 Previewing!!