HIROSHIMA 2018 Official Programs
(tentative)
Program Timetable
Download


Timetable (PDF/394KB)
Notice) The timetable and contents of the program are subject to change.
---
The most important thing in this world ---- Heart to Heart!!!
A treasure chest of animation in Hiroshima; an emotionally stirring experience that will stay in your heart!!!
This summer marks the 17th Hiroshima International Animation Festival. Since 1985 the festival has been held biennially under the spirit of LOVE & PEACE, with artists and their incredible creativity at its core. Aiming to promote cross-cultural exchange through the advancement of the culture and art of animation media, the festival is endorsed by the Association International du Film d'Animation (ASIFA) as well as the American Academy Awards. In addition to the Official Competition Program, the quality of which is recognized internationally, we will be holding many special programs, including World premieres and Asian/Japan premieres, and also, exhibitions, seminars, workshops, etc. There will be works from various countries that can only be seen in Hiroshima, and many animation filmmakers and animation people from around the world will be attending in person. We are confident that our festival will be a wonderful creative site for international exchange, and hope you will join us and enjoy the world of animation!
Raoul Servais Special Program of Short Films
Belgian master of animation Raoul Servais, who will also turn 90 this year, remains as active as ever. He has honored us by serving as the festival's International Honorary President twice in the past. In recognition of his dedication to the world of animation over many years, we will be screening a selection of his short films that have received numerous international awards.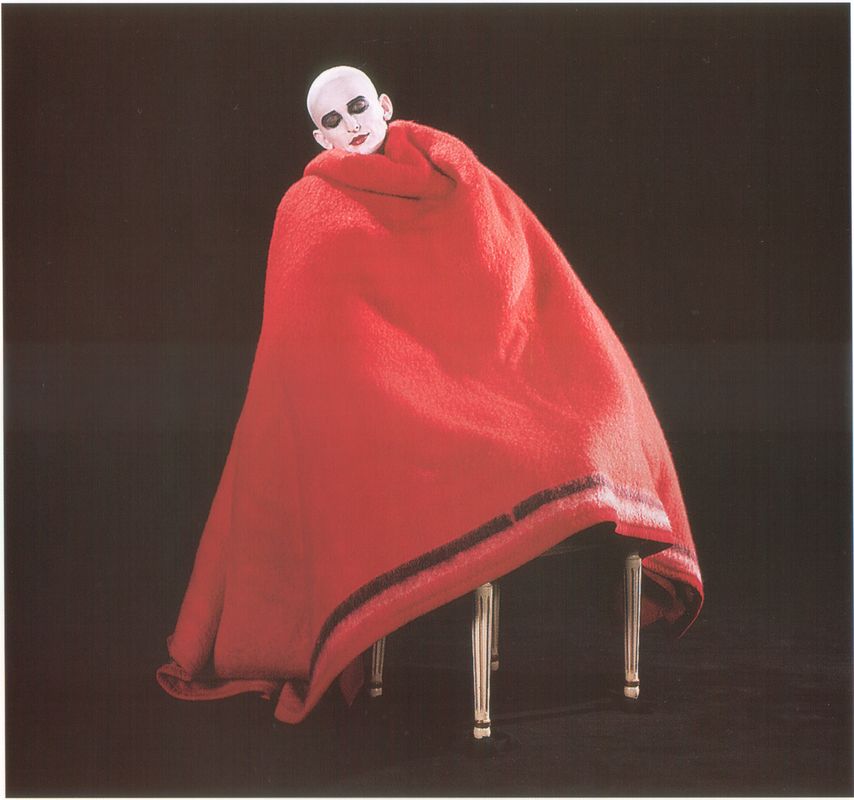 "Harpya" (1979)
Directed by Raoul Servais
© Raoul Servais Foundation
Michael Dudok de Wit Special Program (Screening and Talk Show)
Feature Animation "The Red Turtle" and Two Short Films
Michael Dudok de Wit has been the only winner of both the Grand Prize and the Hiroshima Prize from the past Hiroshima International Animation Festival, and we are pleased to welcome him as our special guest. There will be screenings of his feature length animation "The Red Turtle" which examines nature and humanity, and two of his short films "Father and Daughter" (HIROSHIMA '02 Grand Prize) and "The Monk and the Fish" (HIROSHIMA '96 Hiroshima Prize), as well as a talk by Michael himself.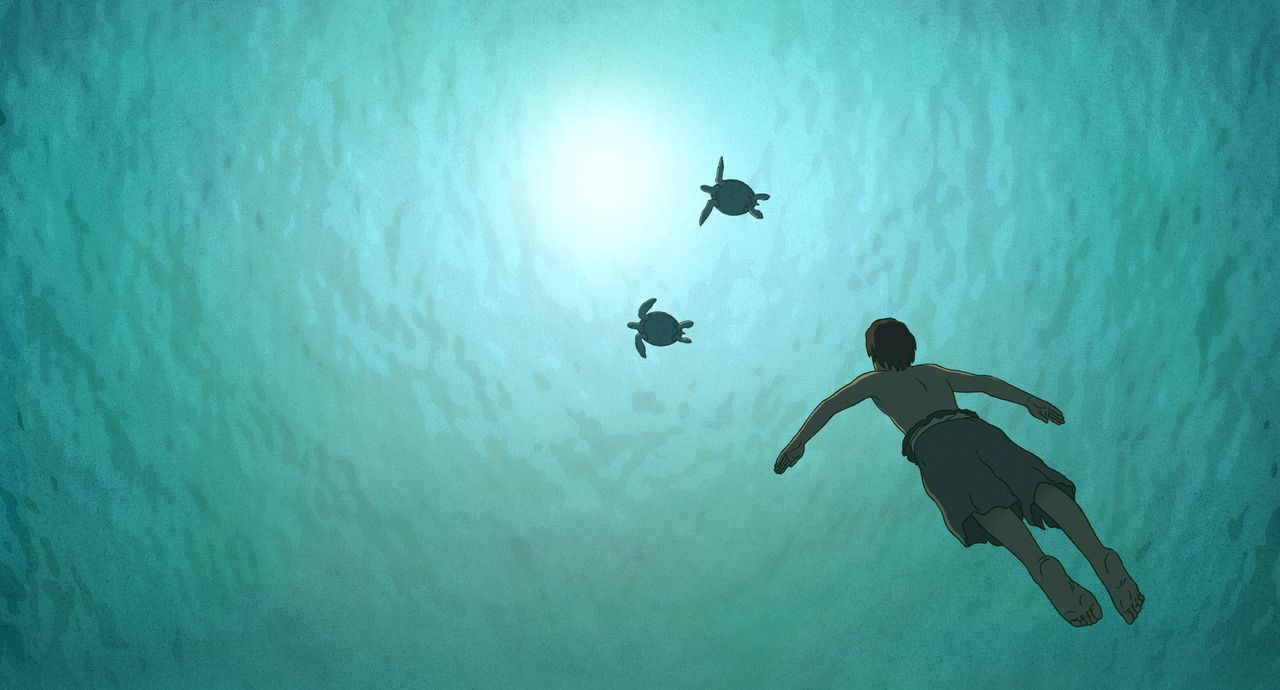 "The Red Turtle"(2016)
Directed by Michael Dudok de Wit
© 2016 Studio Ghibli - Wild Bunch
- Why Not Productions - Arte France Cinéma
- CN4 Productions - Belvision
- Nippon Television Network - Dentsu - Hakuhodo DYMP
- Walt Disney Japan - Mitsubishi – Toho
Ishu Patel Special Program of Short Films (Screening, Talk Show and Exhibition)
Ishu Patel's acclaimed short films, made during his time at the National Film Board of Canada, continue to be inspiring audiences the world over. There will be screenings of his short films, a talk show and an exhibition of his artworks.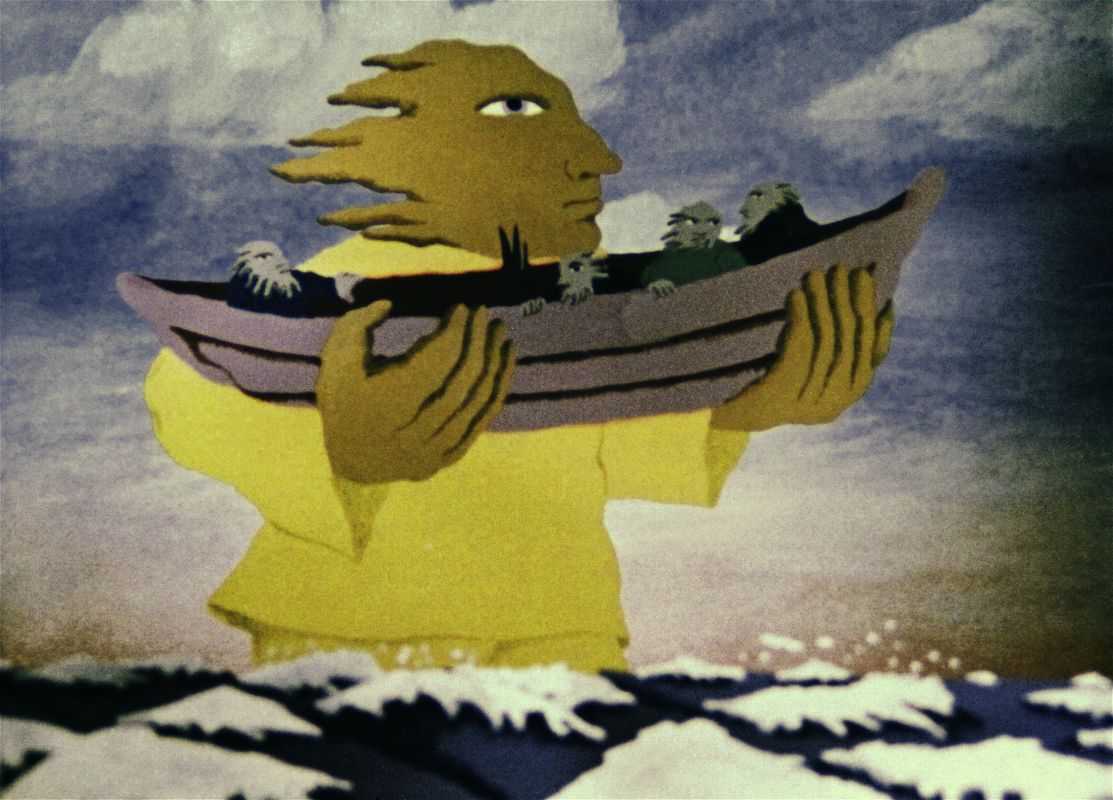 "Paradise"(1984)
Directed by Ishu Patel
© National Film Board of Canada
Estonian Animation Special Programs
An intensive focus on Estonian animation, from its pioneering days until the present, through short and feature length films, as well as commercials, TV programs, music videos, student works, etc.
"Big Tyll"(1980)
Directed by Rein Raamat
© Tallinnfilm, Estonian Film Institute
Best of the World
Screening of superior animation works of recent years from around the world.
Contemporary Japanese Animation
Screening of high quality works by Japanese animation filmmakers today.
Stars of Students
Well-reputed program, that aims to discover young talented filmmakers. Screening of excellent student animation works from around the world. Audience will enjoy the talents of the next generation in the field of animation.
Animations for Peace
Screening of inspiring peace-themed films, under the spirit and the heart of Hiroshima.
Animation for Children
Screenings of attracting animation for children from various countries.
"Vimeo Staff Picks" Seminar
On the occasion of the 10th anniversary of "Vimeo Staff Picks," the Vimeo's film curation page, Senior Curator Jeffrey Bowers will hold a seminar, and show a selection of works.
'A Funny Story' – Animation Project by Children from Around the World
ASIFA Workshop Group (AWG) has been holding international animation workshops in various countries, by providing a certain theme for each project, and showing such projects at festival scenes worldwide. The theme for AWG Project 2017 was "A Funny Story", and children of 10 countries participated in the project. Hope you will enjoy wonderful animation made by children, full of imagination and creativity, as well as cultural climate of different countries.
Free Spaces for Promotion and Exchange
*Bring your works with you! Reservation for free space can be made at the venue for free of charge, during the festival.
Frame In
: A free space for young creators, who wish to become professionals, to present your own works and exchange information. Animation professionals may give you suggestions on your work. There will also be special seminars by festival guests. Looking forward to your participation!
Nexus Point
: A free space for business exchange. Animation professionals, production companies, distributors, etc., are welcome to bring and show your works, make presentations and lectures. Looking forward to your participation!
Educational Film Market
A very unique film market providing bridges between schools, students and productions. Japanese major animation schools and universities will be setting up booths to publicize their educational programs and to find new students. Students may promote their talents and gain chances to work internationally. Production companies may take this opportunity to discover new young talents. Also, there will be previewing desks to appreciate students works from all over the world.
Exhibitions
Exhibitions of artworks related to Special programs.
Kid's Clips
"Kid's Clips" is the room for an open workshop for children to experience and learn animation as one of expressive media. In addition, children's workshop films from various countries will be shown. You can join any time during the festival.
Computer Animation Making World
In this program, you can enjoy creating animation easily by using simple software. From children to adults, anyone can animate your own drawings, or even the still photos taken by a digital camera. You can join any time during the festival.
・・・and many more!